GIC 110 - 240 VAC/DC Single Acting PID Temperature Controller 2 Relays1 SSR driving Output 48*48
SKU Code : 151A12B
Mfr Part No. : 151A12B
HSN Code: : 8536
Weight : 2500.000 in Gram
Brand : GIC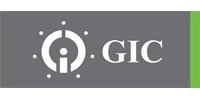 Product Detail
Available Stock :
1000 Pieces
Universal Input
Configurable Output combination.
Configurable: Band, Deviation, Sensor break & Loop break alarms.
Single/Dual acting PID controllers with 5 Control Modes.
Auto-tuning PID with provision for Soft-Start.
6 Segment Ramp & Soak profile with Power Failure resumption modes.
Rapid Set Point change feature.
RS 485 Communication.
Bumpless Auto-Manual transfer.
IP 20 (for Terminal & Enclosure) IP 40 (for for Front Panel only).