Alstom Electomechincal MVAJM15JA0750A 10 N/O 110-125 V DC HIGH BURDEN TRIPPING RELAY
SKU Code : MVAJM15JA0750A
Mfr Part No. : MVAJM15JA0750A
HSN Code: : 8536
Weight : 700.000 in Gram (per Bag)
Brand : ALSTOM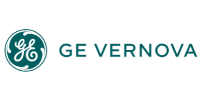 Features
• High speed operation.
• High degree of mechanical stability.
• Positive action without chatter.
• Proof against high capacitance discharge
currents.
Thermal rating
Relay coil short time rated. Hand reset coil cut off contact provided in series with operating coil.
Relays with self reset contacts:120% of rated voltage, continuous.